The Most Instagrammable Places in Leiden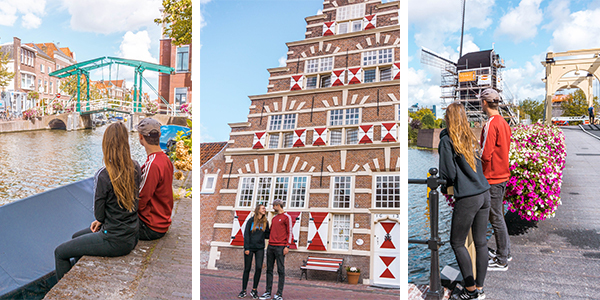 Leiden has a rich history, with lots of historical buildings, and there are plenty of Instagram-worthy spots to find in the city. ike every historical Dutch city, Leiden has lots of canals too. We loved taking typical Dutch photos with the windmills, canals and gingerbread houses. Leiden is perfect for this and best of all: it's far less crowded than Amsterdam.
Read more: One Day in Leiden: All Things To Do
Molen De Valk
Molen De Valk is a typical Dutch windmill built in 1743. Nowadays, the mill is a museum. The windmill is located next to a pond and the perfect spot for your Instagram photo is across this pond. Be careful not to step in dog poop when entering the grass, haha.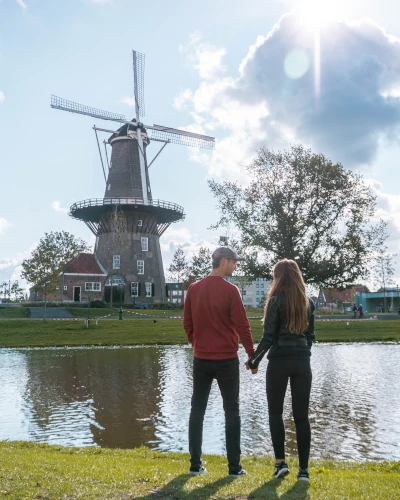 Kort Galgewater
At Kort Galgewater you can find lots of historical boats and buildings. It's a lovely area to walk around in and look for photo spots. We loved sitting down at one of the jetties and taking a photo with the boats in the background. Please note that people actually live in many of these boats, so make sure to respect their privacy.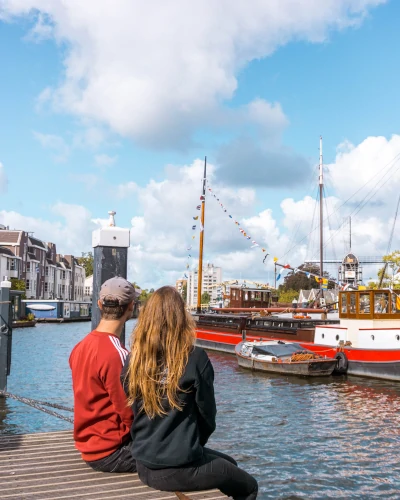 Another Instagrammable spot at Kort Galgewater is the historical building with lots of red shutters. We loved the look of this building and just had to snap a photo of it.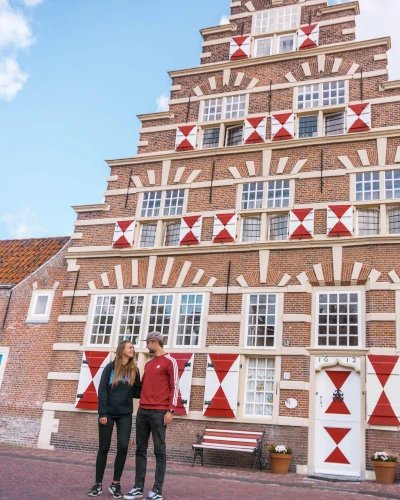 Molen De Put & Rembrandtbrug
Also at Kort Galgewater, you can find Molen De Put. This windmill is a replica of a mill that stood here in 1619 but which burned down in 1640. Next to the windmill you can find the Rembrandtbrug, which is a replica of the bridge that was located here in the same time period as the windmill. Fun fact: the bridge is named after the painter Rembrandt, who was raised close to this bridge. We loved taking our photo from across the bridge looking out over the windmill. If you're lucky, beautiful flowers are blooming on the railings of the bridge too.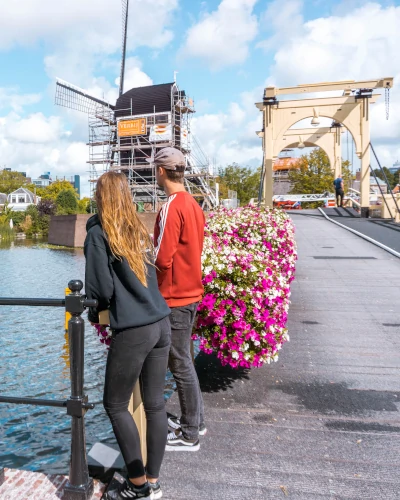 Steenschuur canal
Steenschuur is one of the many canals in Leiden. Steenschuur was dug in the 13th century but the buildings along the canal are mostly from 19th century as a gunpowder explosion destroyed most of the buildings. It's nice to walk along the canal looking for lovely spots to take a photo. We found some stairs that we used for our Instagram photo.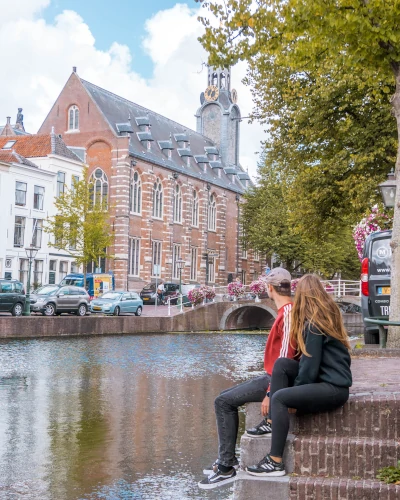 Oude Rijn & Kerkbrug
We loved wandering along the Oude Rijn river. Here you can find lots of pretty houses, boats and lots of greenery. For our Instagram photo, we found a spot overlooking the Kerkbrug, which is a green drawbridge and looks very nice in the background of your photo.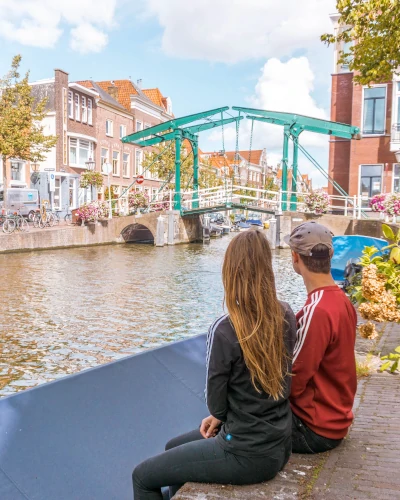 Leidse Burcht
The Leidse Burcht is a fortress in the city center. The fortress is built on top of an artificial hill. You can climb the fortress for a beautiful view over the city. It's a perfect Instagrammable place for a photo featuring a view over Leiden.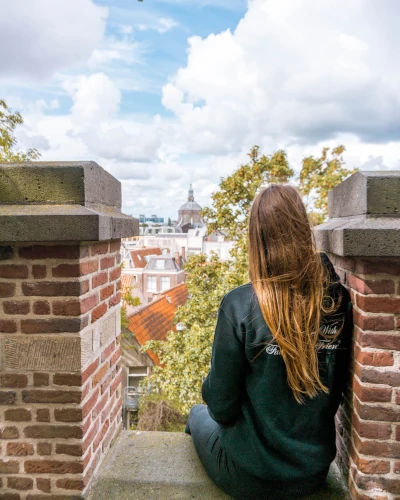 Zijlpoort
Zijlpoort is an old city gate and is one of the two last remaining ones. The gate dates from 1667 and looks beautiful as background in your Instagram photo. Check both sides of the gate to look for a good angle. There's a bicycle path running through the gate, so be aware of cyclists.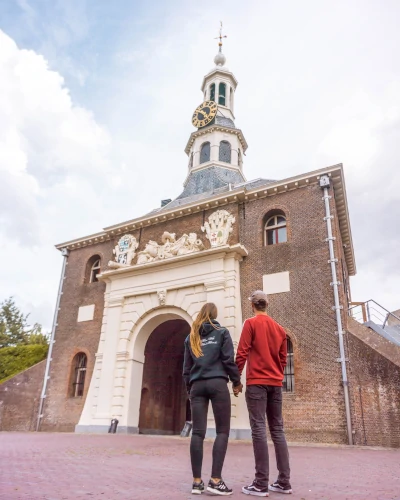 We hope these Instagrammable places convinced you to visit Leiden during your stay in the Netherlands. Visiting Leiden is perfect on a day trip from Amsterdam. Leiden is only a 40-minute train ride away and trains are leaving multiple times an hour. Would you like to visit Leiden? Let us know in the comments below!
Be sure to check out:
One Day in Leiden: All Things To Do
The Most Instagrammable Places in Amsterdam
A Unique One-Day Itinerary in Amsterdam
10 Amazing Nature Places to Visit in the Netherlands