My Experience in a European Capsule Hotel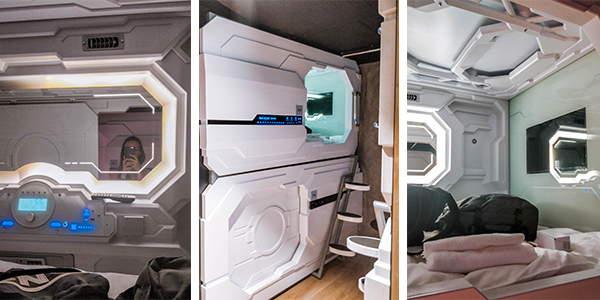 Sleeping in a Pod Hotel in Ljubljana
When I was looking for a place to stay in Ljubljana, I stumbled upon a hotel that also offered capsule rooms. As I was traveling alone and I always wanted to experience sleeping in a capsule, I immediately booked it. In this blog, I'm sharing my experiences sleeping in a capsule.
Capsule hotels
Capsule hotels (or pod hotels) are typically found in Japan, where they originate from. The first capsule hotel opened in 1979 in Osaka, but nowadays you can find them in more countries around the world as they are increasing in popularity. A capsule is basically a single bed surrounded by walls, providing more privacy than shared rooms in hostels. The capsule space is very efficient. Besides the single bed, they often have power sockets available and the space is just big enough to sit up straight. Some hotels also offer double bed capsules.
My stay in a capsule
I stayed three days in Central Hotel Superior in Ljubljana. The hotel also offers regular private rooms. The capsule space is a large room with 12 capsules in total. Besides the capsules, the room contains shared seating, lockers and shared showers and toilets. You are assigned a specific capsule that you can open by scanning your card, similar to opening regular hotel rooms.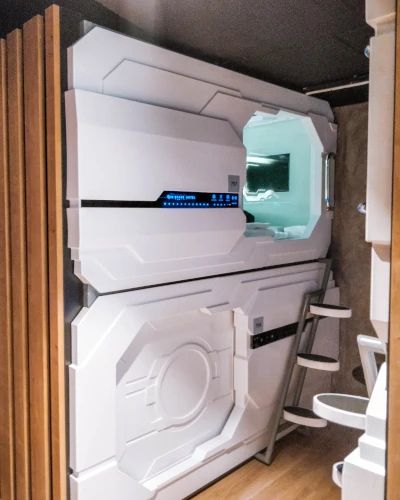 The facilities
Two capsules are stacked on top of each other and I stayed in one of the upper capsules. The capsules are made of plastic and have a futuristic, space center look. Inside the capsule is a power socket, a usb-port, a television, a small fire extinguisher and a small safe. The capsules are provided with fresh bedding and fresh towels. There is some kind of heat regulation in the capsule, but I didn't use it as the temperature was good for me. Being in a tight space, it's very important that there's a flow of fresh oxygen. The ventilation inside the capsule was very good, I never had the feeling I didn't have enough oxygen. I could easily sit straight up on the bed, which was great.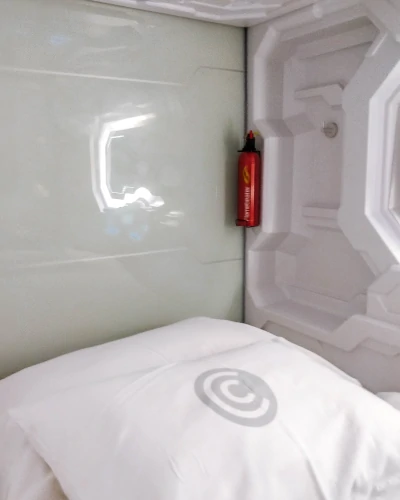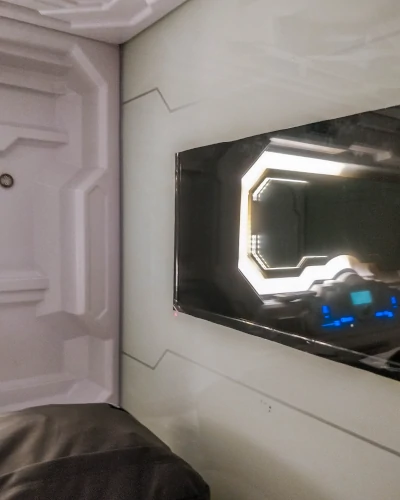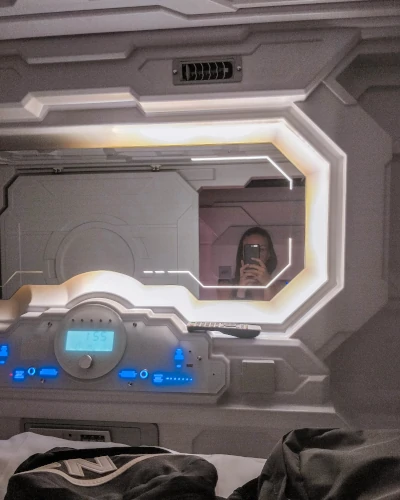 Soundproof
The capsules were not completely soundproof, but soundproof enough to sleep through the night without waking up to noises from outside. If people talked in the evening, I could hear them, but I never woke up to a sound during my sleep and I didn't hear people snore. One of the nights I was staying in the capsule, there was a concert in Ljubljana and all capsules were occupied mostly with people attending the concert. I always go to bed early when traveling because I get up very early too. I could hear the concert-goers talk before leaving to the concert, but I never woke up when they went to bed later that night.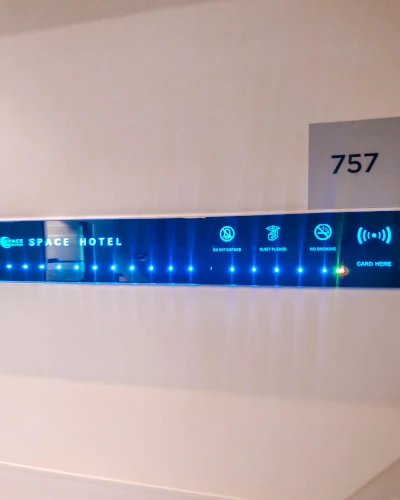 Bedstede
I really loved my stay in the capsule and thought it was so cozy. In the Netherlands, we have these traditional sleep places called "bedstedes" that were regularly used up until the 20th century. A bedstede is a bed built in a wall and are often placed in the living room, providing an efficient place to sleep. I've always wanted to stay in a bedstede, and up until today, I never have. These capsules really reminded me of bedstedes and I think they provide a somewhat similar experience.
Claustrophobic
If you easily get claustrophobic, these capsules are not for you. You're literally sleeping in a box and there is just not that much space around you. I'm not claustrophobic at all and for me it was so cozy. But I think I just love sleeping in tight spaces, haha.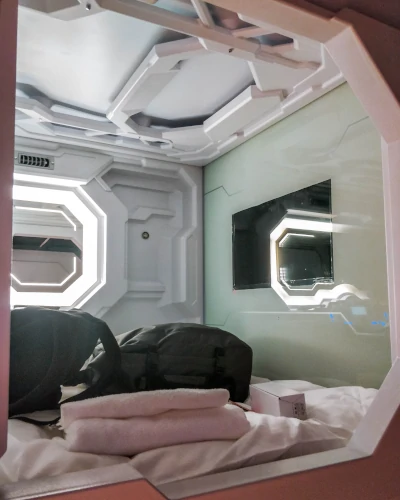 Price category
Capsules are often priced between shared hostel rooms and private rooms, which makes sense as that's exactly what you get in terms of privacy. More privacy than a shared hostel, but less privacy than a private room. I think capsules are perfect for solo travelers that are willing to spend a little more money to have more privacy and probably a better night of sleep, but don't mind having to share the bathroom. I'm exactly in that category and I'm glad that capsule hotels are increasing in popularity, also in Europe.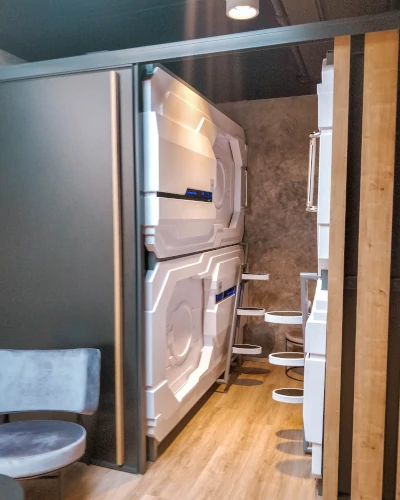 My experience staying in a capsule hotel was great and I would definitely do it again! Did you ever stay in a capsule or would you love to stay in one? Let me know in the comments below!
Be sure to check out:
The Best Things To Do in Ljubljana
Ljubljana Castle - Everything You Need to Know
All Things To Do at Lake Bled: A Complete Sightseeing Guide
Three Days at Lake Bohinj - A Hiking Itinerary